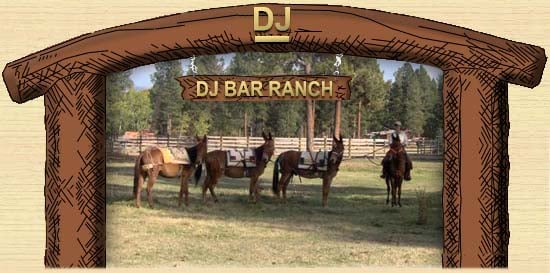 For Sale
5155 Round Mountain Road, Belgrade, MT 59714
(406) 388-7463 or (406) 581-7443

djbar@littleappletech.com

**Due to health reason I am going to be selling many of my mares, Some have more training than others Many are registered and will be sold bred to Max. I can email more information on individual mares. Additionally I have a set of light draft harness and many children's saddles for sale.**
We still have foals for sale that are coming on two years old and were bred here at the ranch.
Contact us for more information!
These mules are all currently in and being worked and are all sired by Windy Ridge Maxamillian AKA Max: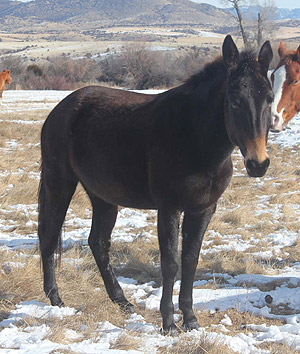 Gemeous
2006 quarter horse cross (Lilly) about 15.2 molly.
This is a very pretty molly with a touch of elegance.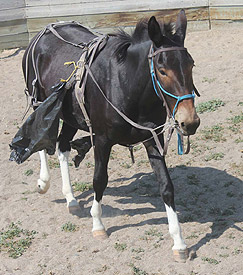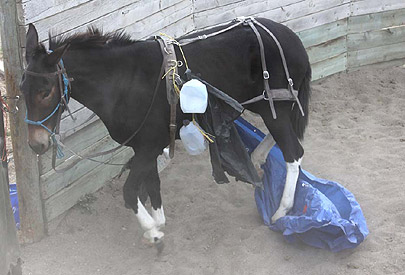 Juliet
2008 molly paint cross (Jingles)
very gentle about 15.1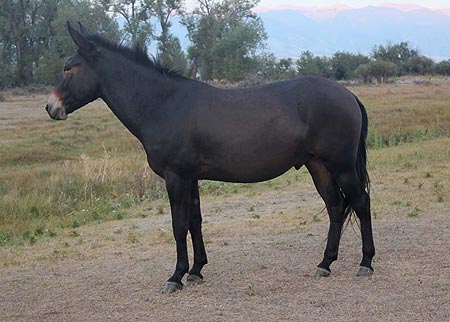 Leroy
3 year old Quarter horse cross (Surprize)
full brother to Belle Maybe 14.2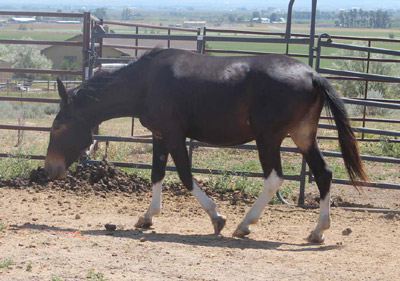 Oreo
3 year old out of a 3/4th Percheron and 1/4 Paint mare (Pepper)
about 15 hands good and stout About 15 hands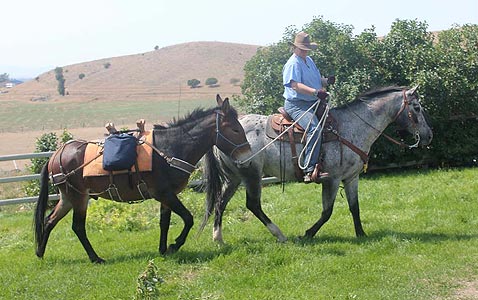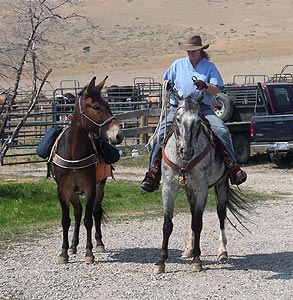 Tiny Tim
4 year old John mule out of a Paso fino mare (Cassidy)
About 14.1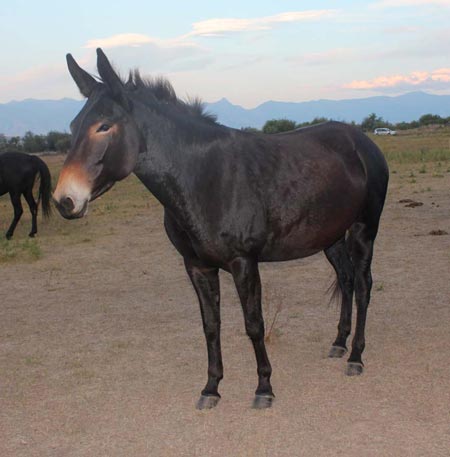 Velvet
4 year Tennessee Walker cross
Big stout short back Could be close to 16 hands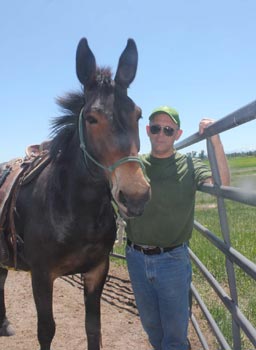 Bonnie - big Trakener cross mollySOLD
Headed to PA.
This mule has been started with a lot of time put into the ground work foundation. She is 16.2 loads well and current coggins. Her first ride out of the round pen was a 12 mile poker ride with BCH. She walks out fast. Is out of a Trakener Thoroughbred mare. Current coggins.
---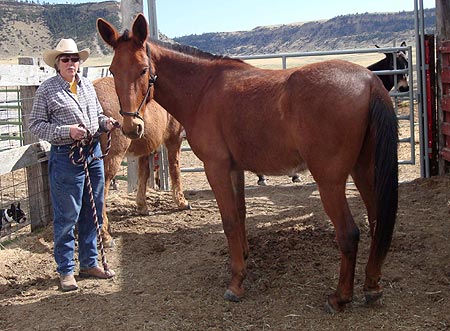 Gaited riding mule gelding Tennessee Walker
5 yrs 16.1 h handsome red with black mane and tail, gentle, loads, and shoes easily. $4500. 406 539-1326


---

March 27-28 "Spring Special Catalog Sale" featuring Oufittersguidesguestand trail horses & mules - special session of "Roans ONLY"
All Three of these mule have been in WY with Arasmo Garcia. They are being worked hard both driving and riding. They are all good with feet and easy to catch and load well. They move out really well and have been worked by themselves. Current Coggins and Health.
---
OTHERS OFFERED FOR SALE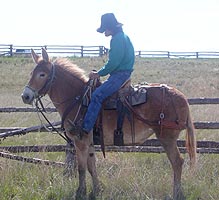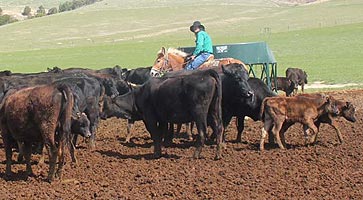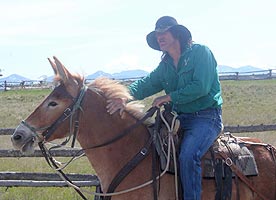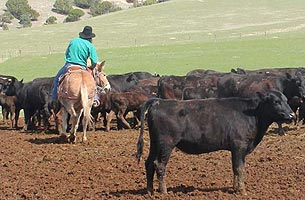 Molly Brown is 7 years old and not a mule I raised, but selling her for a friend. She is good with her ears, feet, easy to catch and can be ridden alone. Molly was family raised.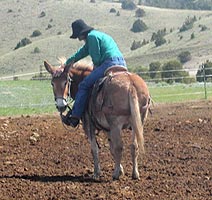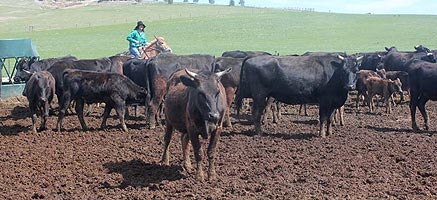 ---
2000 Bonnet Medicine Hat Spots 20011423 Montana Easter Bonnet TWH
Gay's Ghost Dancer Dam
She is very gaited $2,500 until broke to ride

Please contact us for more information. djbar@littleappletech.com