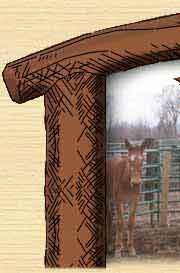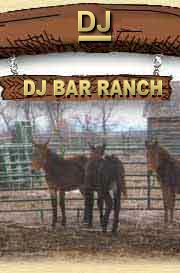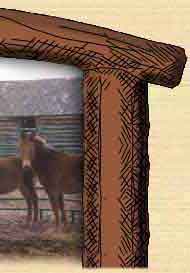 "Kids" Growing
5155 Round Mountain Road, Belgrade, MT 59714
(406) 388-7463 or (406) 581-7443

djbar@littleappletech.com

Our mules have nice heads, good withers, size, athletic ability and great dispositions.
East Meets West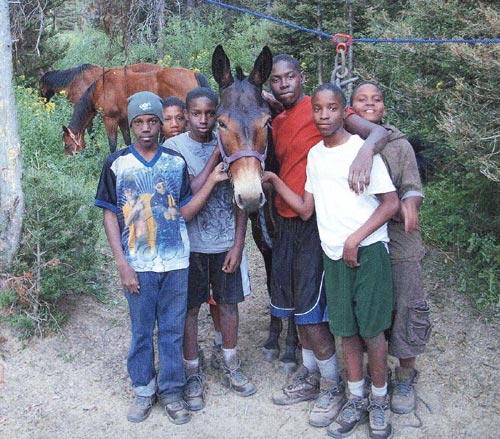 Harley, a mule out of Summer
A generous person in Washington D.C. underwrites the cost of sending top students on a "Wilderness Experience" to the pristine area in Idaho. This group of backpackers had never seen nor touched a real live mule before. Fortunately "Harley's" wonderful disposition gave the students a hands on opportunity for a picture they all wanted to be e-mailed home.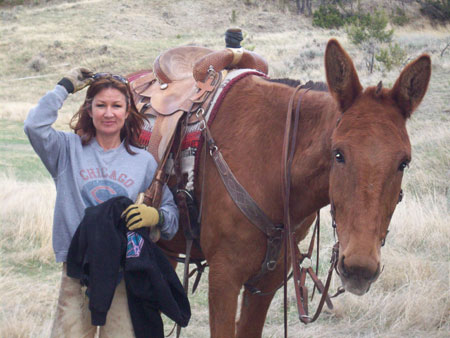 Valerie and Sebastian over 17 hands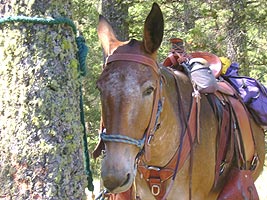 Sundowner (AKA Rose) is 13 yrs old stands 15.3 hds. Has been ridden for ten years in the mountains extensively. Very good having her feet handled shoes easy. Sundowner loves people and is very easy to catch and halter. After Sundowner raised Terri she is off to vet school school so decided to sell her to help pay her tuition. She is looking forward to starting a new mule when she is graduated from vet school at WSU. Price is $3000.00 Click here to view her and our other mules for sale.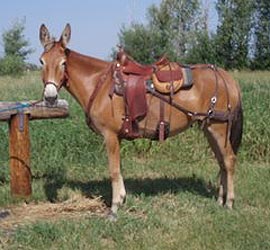 Rosie at home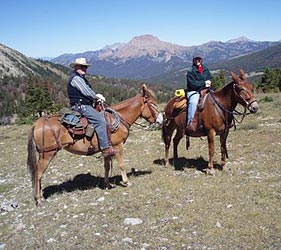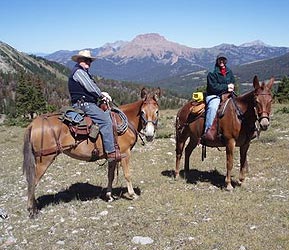 Rosie and Chester on the Taylor Fork -
Madison Divide, Shedhorn Ridge. 8/22/08
Western Pleasure

Jasper and Staci O'Connell from Idaho:
Jasper is the 5 time defending champion of the mule halter championship class at the Idaho State Fair.

Side Saddle Mt Mule Days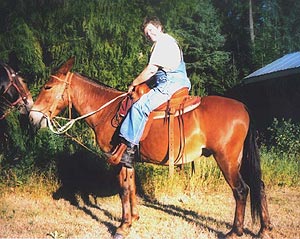 Here is a photo of Bonnie Sheilds on DJ one of my mules who she says
"she loves and he is very sweet people pleasing little mule"
http://www.bonnieshields.com/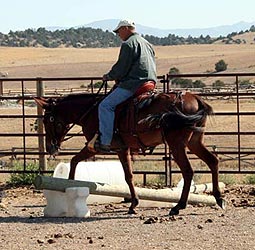 Wiley
2002 Gelding
Currently standing 15.1 hands
Sire: General Beaudroe Dam: Sage
Congratulations to Sean Fritzler of Billings
Pizzazz AKA Lilly ownend by Mule Power Farms in Tucson Arizona

Jasper and Staci O'onnell from Idaho on a St Judes ride

Ebony Midnight, 3 year old ridden by Fernando

Tess, 6 year old owned by John Olson and Ridden by Fernando Rolim From Brazil

Jazmin owned by John Olson

Bonita Laura Mefford in Sheridan WY

Jalapeno and Grannie
Jalapeno AKA Heldalga
Grannie is Well known in the Mule world as Grannie AKA Anna Arnold
She is now in Southern California

Jura and new owner, Nancy Cooper Washington

DJ AKA Jiminey Cricket and Linda May, Sandpoint Idaho
Nice Heads
Chessy
SOLD

Mariah
SOLD

Ashley Oakley
SOLD

Sundowner
SOLD

Molla Mulla
SOLD

Ashley Oakley
SOLD