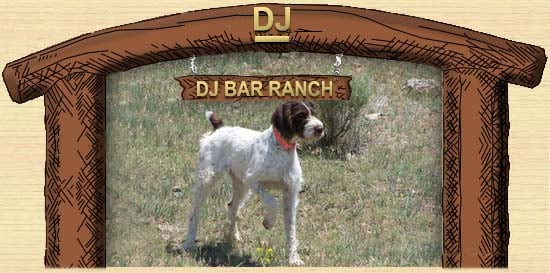 German Wirehaired Pointers
5155 Round Mountain Road, Belgrade, MT 59714
(406) 388-7463 or (406) 581-7443
info@djbarranch.com

NEXT PLANNED BREEDING:
Two litters planned for spring 2018:
Griz and Ceta due May 2018.
Currently CH Chantilly Lace MH RN DMX AM CGC RATI RATN TKI VE NAVHDA NA Prize 1 NAVHDA Utility Prize 111
is bred to
CLaddaghs N Ripsnoter's Back 'n Badger CGC TDX MH NAVHDA NA ! UT 1 JHR VS

Tilly is Versatile Excelent 31 GWP's have achieved this award Tilly is one For Superior only 4 GWP's have achieved this tittle It requires tittles in 4 different areas of performance. "Versatile" Definition: embracing a variety of subjects, fields or skills; turning with ease from one subject to the next. The GWPCA Versatility Title Program is designed to recognize German Wirehaired Pointers and their owners that have distinguished themselves in AKC or NAVHDA field events and AKC conformation and performance competitions. These dogs possess the temperament, intelligence, hunting and working capabilities which represent essential characteristics of the breed. To attain any one of the three levels of recognition represents a commendable dedication by the owner/trainer/handler. The GWPCA wishes to recognize this achievement by these deserving people and their exceptional dogs.

To learn more go to the GWP club of American web page. http://www.gwpca.com/VersatilityP.html
Lots of current pictures posted on our facebook page! Click here to view.

When looking for a GWP most breeders have their pups sold before they are ready to go. So if the GWP is the breed you want
I really recommend you pick the breeder you want to work with and put a deposit down early to get the pup you want!
At DJ Bar Ranch our dogs are house dogs and part of the family. They have strong retrieving and water abilities. They have excellent dispositions Lace, and Priscilla are both Therapy dogs with Intermountain Therapy Animals and achieved their canine good citizen award with AKC. All the puppies are well socialized with many kids visiting to play with them. Don't discount their abilities in the field because I show them. To win in the show ring they have to meet the breed standard and move soundly. We are happy to make arrangements to ship puppies, deposits are taken on prospective liters and that is the order they are picked.
Visit our facebook page for up to date information: www.facebook.com/DjBarRanch
DJ Bar Ranch will be hosting Sharptail Chapter training sessions and a snake breaking clinic.
http://www.montanasharptail.com

To learn more about About German Wirehair Pointers visit the AKC breed page
http://www.akc.org/breeds/german_wirehaired_pointer/index.cfm
Please do not hesitate to contact us if you have any questions or comments.
We look forward to hearing from you!
info@djbarranch.com

JEHNET CARLSON
5155 Round Mountain Road, Belgrade, MT 59714
(406) 388-7463
(406) 581-7443 info@djbarranch.com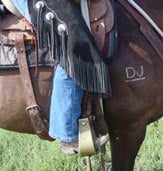 Click here for directions to DJ Bar Ranch
2001-2018 © Copyright DJ Bar Ranch. All rights reserved.
This site is proudly hosted and maintained by
Big Sky Internet Design